---
website:

link

video 1:

link

promo pack:

link

video 2:

link

photo:

link

audio 1:

link

location:

FL

audio 2:

link

# travel?:

2

Price range:

$500 - 2000
Entertainment category : oldies, solo
TO BOOK THIS ARTIST! CLICK HERE!

Scroll down, below biography, for routed dates, schedule, hit songs & more!
---
if you have any questions, or to book this act for an event, please call our Florida office at 941.624.2254 or e-mail celebritydirect@comcast.net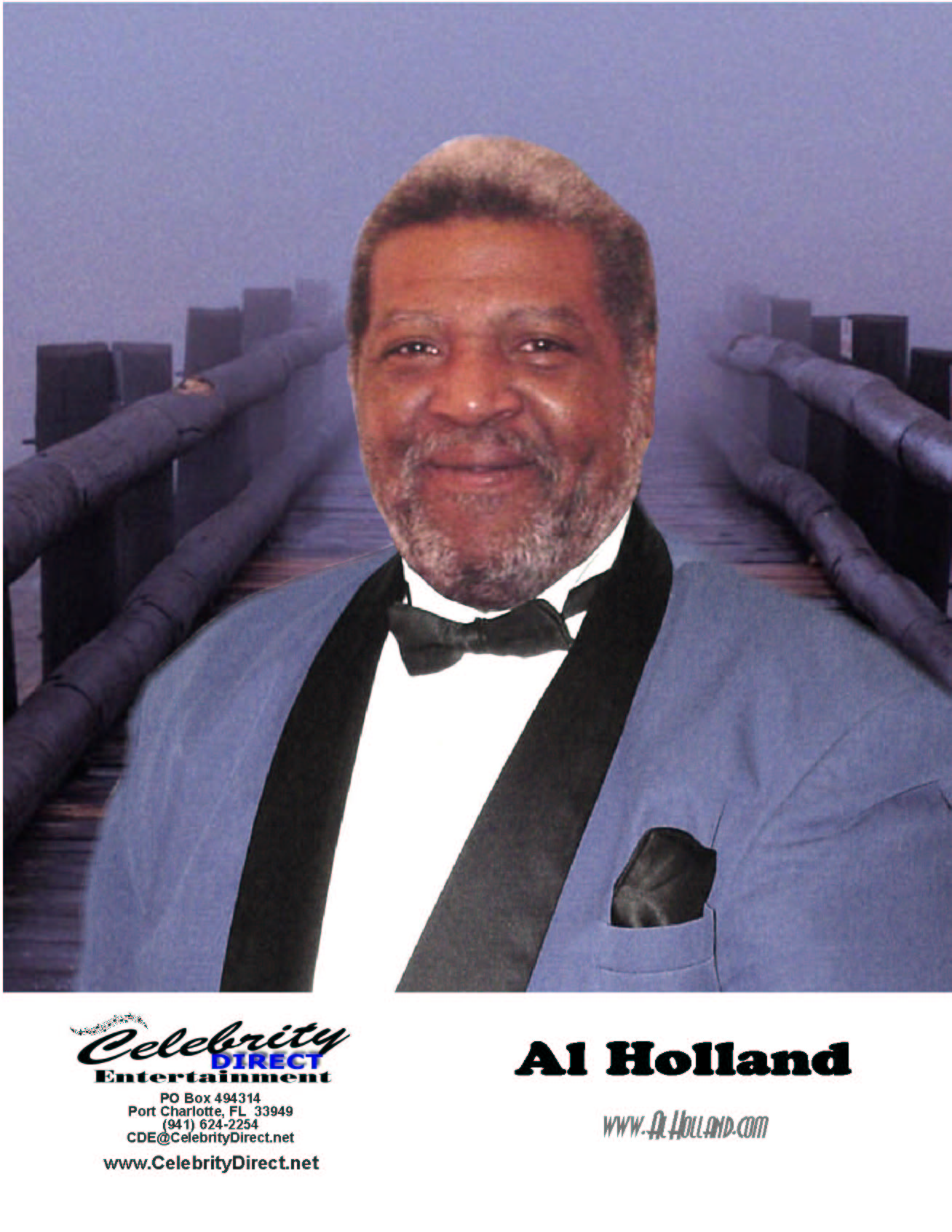 BIOGRAPHY:
*A former member of The Platters, Holland covers all the hits, playing keyboards and singing all the great hits! A show of full variety based on client's needs, he performs Motown, doo wop, and of course some of those great Platters #1 hits!

Originally from Detroit, MI, "Big Al" is an accomplished Cellist working with the Detroit Symphony and the Chicago Symphony Civic Orchestra, among others. Allen continued his career as a keyboard player and vocalist with several groups before joining the showband Attraction. He then joined The Platters Featuring The Legendary Monroe Powell. Holland is available as a solo act, or as a member of several groups, and is sure to give fans a taste of why they call him "Mr. Personality!"

Al has performed not only in the United States, but in Canada, Japan, The Phillipines, and Australia. He's certainly blessed with a wonderful voice and an extraordinary vocal range, and is described as a true gentleman both on stage and offstage.

Over the years, He's performed with the likes of The Drifters, The Coasters, The Supremes, and Frankie Vallie and The Four Seasons. Al, who performs at venues large and small world-wide, resides in Ft. Myers, FL.
The hit songs:
Only You - The Platters, Smoke Gets In Your Eyes - The Platters, Easy - Lionel Richie, Brick House- Commodores, Unforgetable - Nat King Cole, I Believe I Can Fly - R. Kelly, Lady - Kenny Rogers