---
website:

link

video 1:

link

promo pack:

link

video 2:

link

photo:

link

audio 1:

link

location:

FL

audio 2:

link

# travel?:

2-6

Price range:

$500 - 2500
Entertainment category : country, classics
TO BOOK THIS ARTIST! CLICK HERE!

Scroll down, below biography, for routed dates, schedule, hit songs & more!
---
if you have any questions, or to book this act for an event, please call our Florida office at 941.624.2254 or e-mail celebritydirect@comcast.net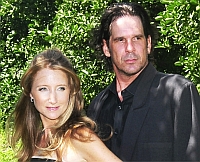 BIOGRAPHY:
*An awesome musical duo - affordable, energetic! Gary and Kerri perform mainly in Southwest Florida but their talent and determination have taken them throughout the United States, recording and performing live. The three album covers below show their fan-favorite CD: "Gary and Kerri Live At The Southwick Inn," Gary's "911" and Kerri's "Star Spangled Banner", and their latest full length studio album "Nice To Meet You." Playing a variety of venues and events over the past 8 years, this duo has developed a large fan following, and continue to tour from the Florida Keys to the NW United States.

Gary Ray Harvey, born and raised in Amarillo, Texas has played guitar with a variety of artists including Jim Morris and the Big Bamboo Band, The Platters, The Coasters, Jimmy Collins and he has performed at Farm Aid with Willie Nelson. Gary, as lead guitar player, could be heard and seen in the music video for the hit single "I Love Texas" in 1991. Gary has written and performed many original songs including "911," his heartfelt reaction to the catastrophe on September 11, 2001, which received global acclaim. Through radio play and broadcast interviews, Gary has developed a loyal and dedicated fan base, which has only grown since joining forces with Kerri. Gary has performed in forty two states and over twenty-five countries during the past twenty-five years.
Kerri Lynn, a Florida transplant from New Jersey, started her singing career in her church's choir and has since catapulted into the top 40 scene. While singing backup for Rod Stewart, performing the National Anthem for thousands in packed arenas, she still found the time to perform with various local & regional variety/show bands. With diverse vocal ability, she can be heard singing anything from Patsy Cline to Melissa Etheridge as well as the multitude of original songs that she and Gary have written.
Gary and Kerri started out performing mainly in Southwest Florida, but their talent and determination have taken them on a whirlwind of public and corporate performances throughout the United States. Gary & Kerri are the perfect duo for fairs/festivals, private events, corporate functions or virtually any other event.
In November, 2007 the two answered a request to enter "Can You Duet," a contest hosted by CMT in association with "American Idol" producers. In December, 2007 they produced a DVD and submitted it to the California office, in return, Gary and Kerri were invited to come audition live in Nashville, TN.
Today they have well over 2500 performances together as a dynamic duo.