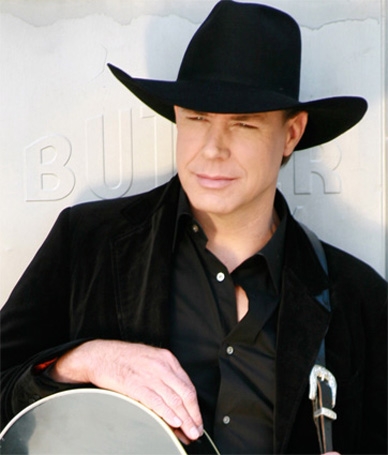 BIOGRAPHY:
Michael Peterson's chart topping, country music classics "Drink Swear Steal & Lie" and "From Here To Eternity" helped make him Billboard magazines top selling new male artist and top new airplay artist in Country music in 1997-1998.
With over 2500 concert performances and keynotes in 19 countries during a unique career that spans over 30 years, Michael Peterson has had the good fortune to be:

• A million selling, Grammy nominated, Country music star with three consecutive, self penned #1 hits (Drink, Swear, Steal & Lie * From Here To Eternity * Too Good To Be True)
• A top songwriter with the unusual good fortune to have had his songs recorded by Country, Rock, Pop and Gospel Hall of Famers
• A contributing author for 6 books, including the New York Times best selling "Chicken Soup For The Soul" series.
• The recipient of numerous distinguished public service awards including the prestigious Bob Hope "Spirit of Hope" medal from the USO following his 11 tours and over 150 performances for Service men and women deployed to Iraq, Afghanistan and South Korea

His national award winning High school assembly program TAG, You're It! ™and its follow up WHAT'S YOUR STORY? ™ have inspired and equipped hundreds of thousands of young people and are considered among the finest transformational experiences available for students today.
The lasting impact of Michael's ongoing work with students was reflected in his recent selection as sole recipient of the American Legion's National Education Award.
The award, whose previous recipients include former First Ladies Barbara and Laura Bush, Tom Brokaw, Former US Secretary of Education William Bennett, Fred Rogers (Mister Rogers) and Bob Keeshan (Captain Kangaroo) is presented to groups or individuals that have significantly and positively enhanced public education in the United States.
In addition, the American Legion Auxiliary presented Michael the prestigious National Public Service Award in recognition of 30 years of consistently contributing his talents for the good of others.
Established in 1983, the award recognizes outstanding individuals and organizations for contributions that improve their communities, especially efforts that benefit the military, veterans and their families. Previous recipients include Gen. Colin Powell (Ret.), Secretary of State Hillary Rodham Clinton, former President Ronald Reagan, former U.S. Ambassador to the United Nations Jeane Kirkpatrick, advice columnist Ann Landers and Miss America 2000, Heather Renee French.
The golden thread that connects this wide variety of projects and most often guides Michael's decisions about where to best invest his talents is simple:
"Great art drives emotion and emotion...drives action"
His most recent projects continue to reflect his commitment to this winning philosophy.
Michael currently serves as National Spokesperson for the American Legion's "American Legacy" scholarship (helping to ensure a College Education for children of fallen Warriors) and for the National Veterans Creative Arts Festival (NVCAF) a nationwide program through the V.A. encouraging both the Visual and Performing Arts as a pathway to expression and hopeful healing for wounded Veterans.
A co-founder of the WE ARE VETERANS™ Project in 2014, along with PBS and WGVU Public Media, plans are well under way for Michael to host an all star cast of Gold medal winning Veteran performers and A-list entertainers in the nationally televised WAVE ON OLD GLORY, WAVE ON concert special.
Featuring songs from WE ARE VETERANS™, his 17th career album, the concert will be followed by a 60-city tour from 2015 – 2018, raising money and awareness in support of Veterans and Military families.
As a continuation of his innovative contributions to public education, Michael, along with distinguished Military service Veteran, COL Jill Chambers U.S. Army (R) and world renowned children's author and illustrator Guy Gilchrist, have most recently created the unforgettably delightful children's book series Little IsGood ™ captivating kindergarten through second grade students with relevant inspiring lessons based on the 7 pillars of Character education.
For over 30 years Michael Peterson has been creating music and laughter, inspiring and entertaining audiences all over the world. His expertise and commitment to "Moving People" has caused organizations as diverse Special Olympics, Selective Service, Ronald McDonald House, the USO, St Jude Children's research hospital, the American Legion, the New Holland Corporation, the U.S. Army, the American Soybean Association, the National Bio-Diesel board, the Institute for Veterans and Military Families (IVMF) at Syracuse University and dozens of other organizations to seek him out as a voice for messages that matter.